As the BA.5 variant of COVID-19 spreads across communities in the United States, the CDC recommends that you use the most protective, well-fitting masks you can comfortably wear. According to the CDC, high-filtration respirators such as NIOSH-certified N95s offer the highest level of protection against infection.  
That's why we are offering this 5-pack of high-filtration N95 masks to anyone who starts a monthly gift to MSF right now. Your monthly gift sends essential support to MSF health care workers worldwide so they can deliver lifesaving medical care when and where it is needed most.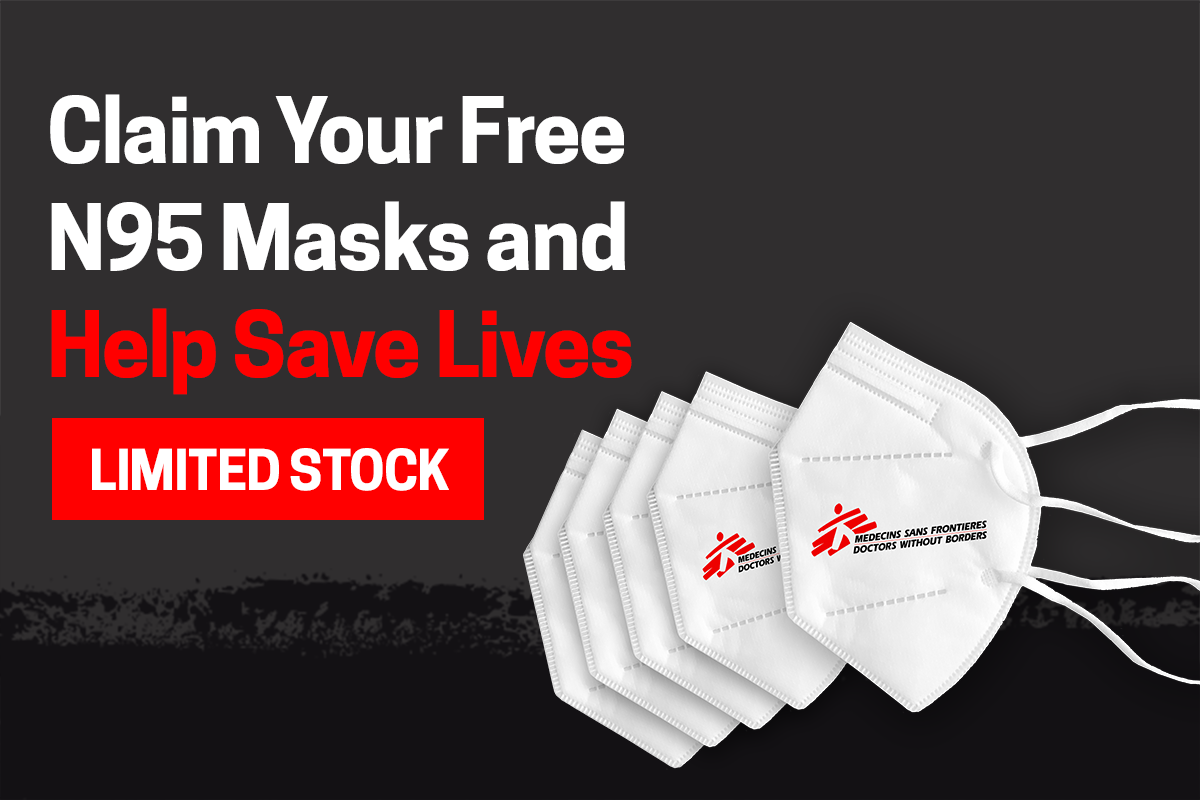 These customized NIOSH-Certified, N95 respirators (headband style) are made in the United States and offer: 
    • 5-layer protection for effective filtration of particulates while affording low breathing resistance
    • Adjustable nose strip for a tight seal
    • Ergonomic contour design for comfort and breathability
    • Ultrasonically welded retention bands
    • 95% filtration efficiency per NIOSH TEB-APR-STP-005
    • NIOSH Certified (TC-84A-9383)
    • Instructions on use
You should receive your pack of 5 individually sealed N95 masks in the mail in 3-5 weeks. Our customized N95s are printed on the Pure Environments by Shatkin F.I.R.S.T. – MODEL PESF-H NIOSH N95 Respirator.
Please note: Monthly donor contributions cannot be designated for a specific region or project and may not be processed as tribute gifts.