To fight the spread of COVID-19, our teams distributed 2.27 million pieces of personal protective equipment and hygiene kits worldwide between March and August 2020—and we continue to provide support to frontline health care workers in more than 70 countries.
Your monthly gift sends essential support to MSF health care workers worldwide so they can deliver lifesaving medical care during and after the pandemic. Become a monthly donor today and you'll receive a limited-edition adjustable cloth mask as a token of our appreciation!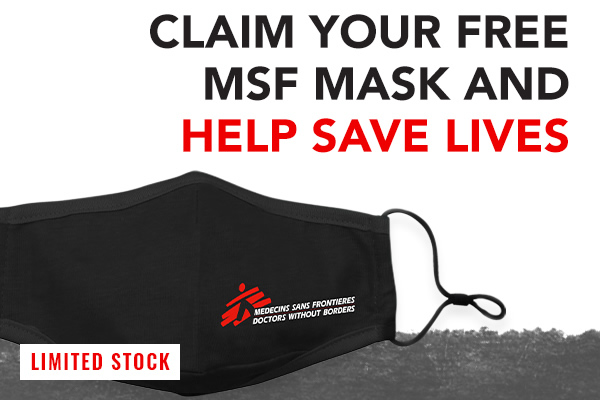 This special-edition mask is in short supply. Show your support for MSF by making your first monthly gift today to claim your mask and help us save lives around the world! You should receive your mask in the mail in 4-8 weeks.
Please note: This offer is only for monthly donations, not one-time donations. Monthly donor contributions cannot be designated for a specific region or project and may not be processed as tribute gifts.